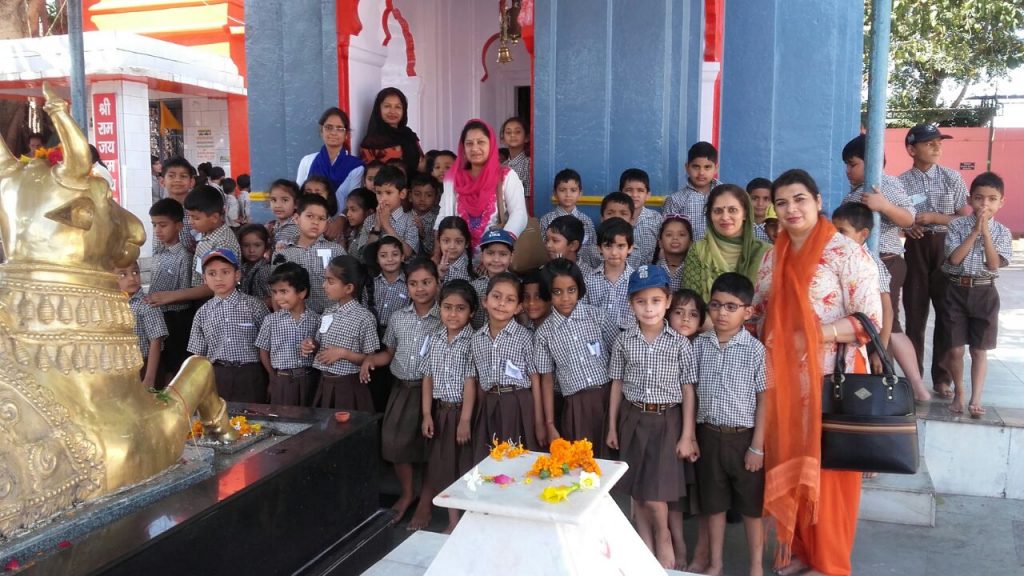 With the blessings of Mahant Ram Singh Ji Maharaj & Sant Jodh Singh Ji Maharaj and under the guidance of principal NDS, Mrs. Lalitha Krishnaswamy an educational tour had been organised for class 2nd children. All the teachers were on heels to escort 170 students to different places like Hanuman temple, Ancient Shiva temple(IDPL), Post Office, Nirmal Ashram Gurudwara and Railway station. Students were brimming with excitement when they visited different places. Children learn best when they have fun with their peers and are confident in the environment. By visiting Holy and spiritual places they learn basic of prayers- to bow, kneel down, to hold hands, reciting of mantras before lunch, taking parsad with two hands etc. In post office, children were explained about means of communication, about different stamps and their working procedure. They meet postman and discuss many things with him. In railway station, it was amazing for some students to see the train for the first time.
It was really a good experience to have fun with Nirmalalites.
I express heartfelt gratitude to my teachers & staff for making this visit memorable.