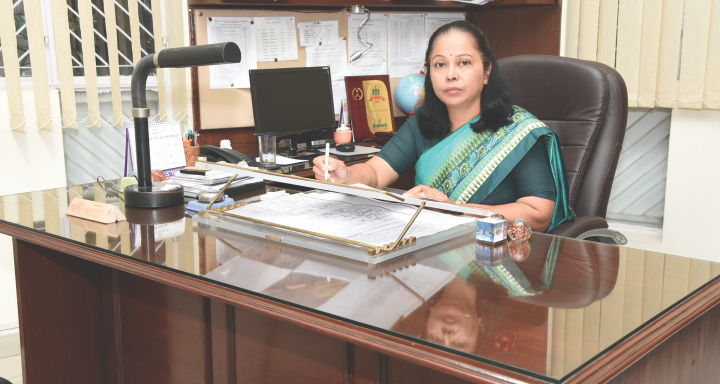 With the blessings of Mahant Ram Singh Ji Maharaj and Sant Jodh Singh Ji Maharaj, the School has cruised through another calendar year. I am besieged by many thoughts and think that I should use this editorial to reect on two things.
Uttarakhand is a newly formed state and the youth going out of the school have to be educated properly as they have a major role to play in the progress of this state. It is therefore imperative that career counseling is done in the school, especially for the students of classes IX, X, XI & XII. Boys and girls of these classes should be familiarised with different career options so that they can make a choice from the plethora of professions available. This will also help the students to make the right choices and study the required course in the college. Awareness has to be created in the young minds so that they go out of the school fully equipped to earn a living with the choice of their professional life.
The other thing that I want to write about is 'Swachh Bharat'mission started by our Prime Minister. Citizens of Rishikesh need to implement it and be a part of this mission as it will also affect the Ganga. This beautiful river is being choked by polyethylene and Sewage. The river is the lifeline of millions of farmers and wild animals living in the forest in this state. Tourists, Kanwar Yatris, pilgrims leave piles of garbage behind and cause land and water pollution.
We, Teachers, need to sensitize the pupils so that they carry the message to their community. Educating the people around through students will denitely bring about prosperity and cleanliness in our blessed state.
Lets us make our children better citizens of tomorrow.